Welcome to BootayBags quick sign up form. If you want more information about the brand please
see here.
Have questions?
Text BBHELP to 833-377-8140
Choose Your Size
Happiness Guaranteed
We want you to love your items from BootayBag. If you aren't 100% satisfied with your order, our Care Team will make it right.
Styles shown are for size reference only
Need help figuring out what size to choose? Check out our sizing guide here.
Choose Your Style
No commitment needed. Customize your bag each month with flexibility to swap to the style you want to receive.
I wear...
By clicking "Checkout" you are agreeing to our Terms And Conditions.
Frequently Asked Questions
Why Choose BootayBag?
BootayBag is a subscription created for women by women. We make it easy for you to update your undie drawer each month while offer limited edition items to snag when you want a bit more. Have everything delivered to you with free shipping and a happiness guarantee.
How It Works
Each month we curate a new monthly collection that includes 2 thongs, 2 cheeky undies, and a handful of limited edition items (like our monthly featured bralette!).
The 4 pack subscription ($28) offers all 4 pairs in that month's collection! You can also select the 1 pair ($10) in Always Thong or Never Thong, or the 2 pair subscription ($18) in the Always Thong, Never Thong, or in the Mix it Up style.
Size Guide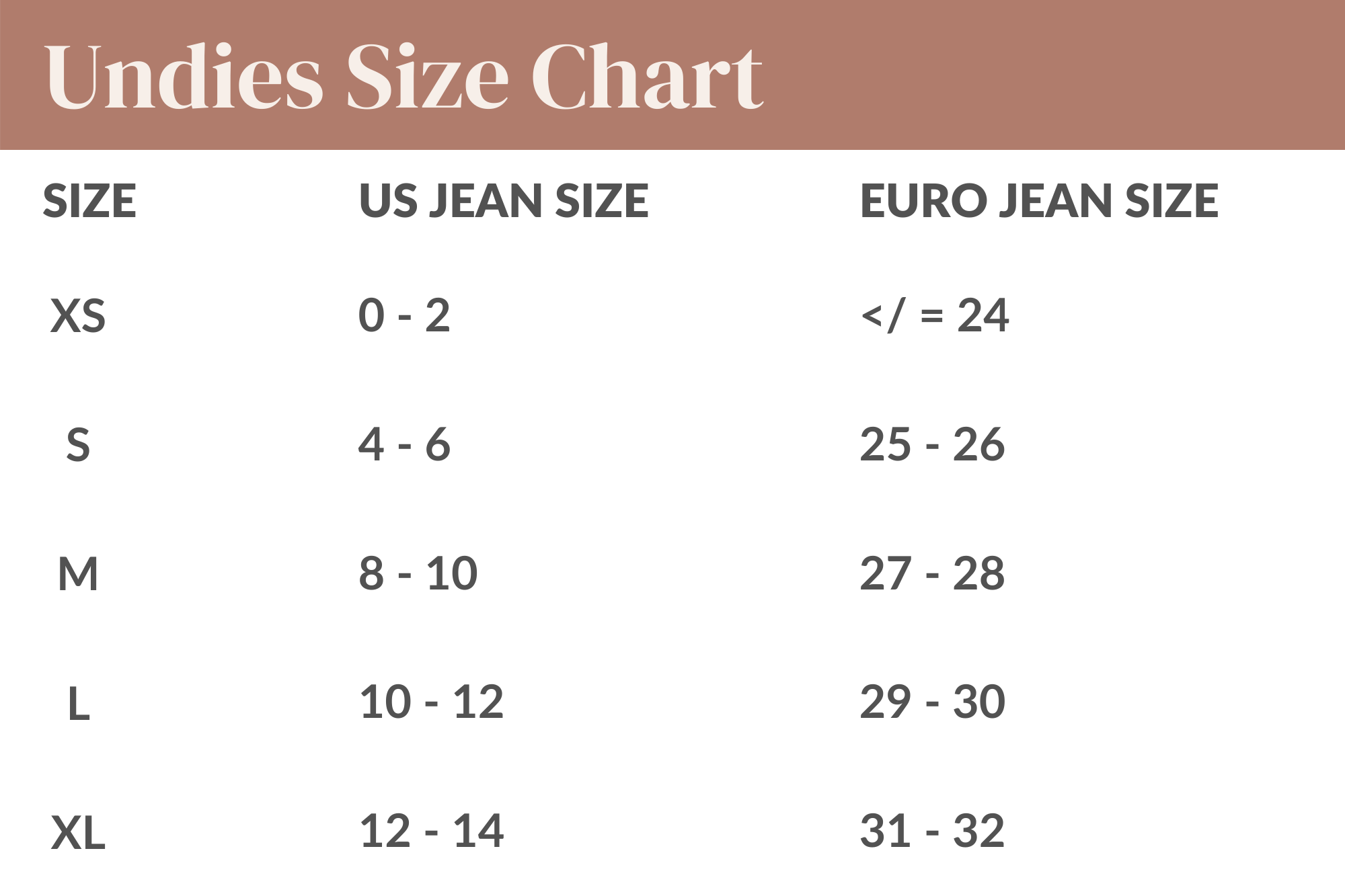 Happiness Guarantee
Did you know we have a Happiness Guarantee?
Our products make us happy, and we want them to make you happy too! If you aren't 100% satisfied with your order, we want to make it right. Whether that means a replacement or finding something new for you to love, we'll always do our best to take care of our babes. 
When Will I Receive My First Bag?
We will send you notification via email once your order has shipped. Orders purchased before our normal processing (15th) date will go out with all regular subscriptions. Orders purchased after our normal processing date will ship out in 3 business days.
FYI, first time orders will only show in your Purchase History
See More FAQS